Are You a Constructive Disruptor?
Namaste, my friends! You may have come across this little piece of the web because you're seeking understanding, expansion, growth, and evolution as not only a human being, but also as an eternal soul. I certainly hope that you find the information and answers that you seek, whether here or elsewhere, so to help facilitate that, I hope to share knowledge, information, and stories from my personal experiences to help you on your journey.
Feel free to explore; this site is always a work in progress, so check back often for updates =).
​To connect with the Spiritual Inner Work Coaching Facebook Community, please join the group here:
Spiritual Inner Work Coaching
.
Powered by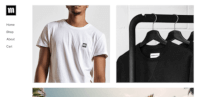 Create your own unique website with customizable templates.