​It can be difficult to maintain compassion for "normal" or "regular" people when it feels like they are purposely remaining ignorant within the matrix, almost as if they are blatantly refusing to lift the veil for themselves. This can be frustrating, to say the least, especially if you're in the emotional purging process of awakening, which brings with it a need to clear your chakras, set boundaries, and fully express yourself from a soul level. However, you cannot force an awakening on anyone else—although you can help if you choose to and they are ready, which they may or may not even realize they are—and if you're feeling frustrated with people in general, this is a good indicator that you may be trying too hard to "make" them see your newly awakened perspective. Unfortunately, this is more likely to drive wedges between you than bring you together, and when you first begin waking up, it's pretty common to get angry about the state of the world and the humans within it, especially when you begin to learn about just how deep the corruption runs. Like everything else, though, it is your responsibility to move past this type of thinking and adjust your attitude toward your fellow human beings to understanding rather than judgment. This is one of your ego's efforts to keep its hold on your consciousness, and unfortunately it can have you behaving in ways that can come across as arrogant and closed-minded, which is

not

what a spiritual awakening is about.
Powered by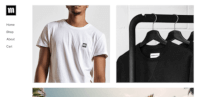 Create your own unique website with customizable templates.