​We all love to play with the idea that we are creating our own reality, but how much of your own reality are you actually creating consciously? When it comes to the law of attraction and learning how to manifest your desires on purpose, there can be a period of learning and finding your own groove to fall into any time you want or need something in your everyday life. Remember, the things you choose to manifest don't have to be anything in particular, nor do they have to be something you see as "big" or "small;" your perceived "size" of the desire you have is only your opinion and may serve to hinder your progress rather than help it, simply because many of us might consider anything we've never asked for before to be "big," but asking for things we have never had is kind of the point, so you can see how finding and maintaining your emotional and energetic balance can be interesting to settle into.


​When you make the decision to work toward a particular goal, dream, or desired outcome, it can often happen that everything falls apart around you and you end up feeling trapped or stuck in undesirable conditions, all the while wondering what in the world you did to deserve so much contrast (especially if it comes after you chose to better yourself or overcome an addiction). Those thoughts won't help you, although this can be interesting to realize while you're in the midst of the chaos and anxiously awaiting the calm.
Powered by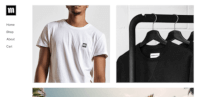 Create your own unique website with customizable templates.