Sacred Activations Energy Healing

Sacred Activations allows for clearing out belief systems of the subconsciousness of humanity so that as a planet we can live in abundance, love, and health, and have beautiful relationships. Tamra works in the subconsciousness of humanity and in the personal subconscious.

When we clear negative feelings out of this subconsciousness, we can help heal not only ourselves but others. Sacred Activations is working toward moving forward, clearing out the unneeded, and building a flourishing world.

​If you're ready to upgrade your vibration, emotional wellbeing, and your life, this modality is simple, effective, and effortless. The more you listen, the more you shift, the more momentum you pick up. It is currently happening in my life (woohoo!), and I am honored to be able to refer you to this modality if it resonates with you. In my personal experience, I can feel it running in the background like a computer program and shifting things around to where they are supposed to be for me at a soul level, not based on beliefs I adopted blindly at a human level. Alignment is priceless and so blissful <3

Are you ready to heal in quantum leaps?
​www.SacredActivations.com
---
My Mindful Moments - Clinically Proven Self-Healing

Are you ready to...

Regain peace and happiness?
Make better decisions?
Be more creative and "in the flow" of life?
Reduce stress?
Have more control over your emotions?

I'm honored to introduce you to the

My Mindful Moments

30-day program, a clinically tested and proven mindfulness program that has already helped numerous people on their self-healing and self-mastery journeys. If you're tired of how things have been playing out in your life and want to learn to step into your power, this program might be for you. To learn more, please click the link below:

My Mindful Moments

- https://www.executivecoachinguniversity.com/landing/my_mindful_moments/

Full disclosure: I am an affiliate for this program and will receive a commission for any enrollments coming from this site.
---
Experiential Evidence of the Divine - What Experiencing God Might Look Like
You don't have to know how everything will play out in order to observe your journey and appreciate the ways in which things happen. There is definite energetic divinity at work within our universe, and I believe that this is because we are powerful creators, drawing our desires closer to us as we live and learn and grow and evolve as eternal beings having a human experience.

During any time of transition, contrast will appear because the universe and the reality that affects you on a daily basis are rearranging themselves to bring your desires to fruition within your life. It may be a very indirect path, and the bigger the thing is that you desire, the bigger the change required, the more likely your life is to fall into disarray and contrast while you transition.

Your inner being is always trying to call you in the direction of your dreams, but sometimes you can't leap to where you want to be from where you are (credit to Abraham-Hicks). There has to be a process, a sequence of events, to lead you to your desires becoming manifest. And this is a constant, continuous, fluid, ongoing process… as soon as one desire or realization is tangible to you in some way, you may begin to see things differently and your desires then evolve as you do. This process never pauses or stops; you are always creating, constantly, all the time, for eternity.

You are a soul, after all… and you have a body.*(*Original quote appears in A Canticle for Leibowitz by Walter M. Miller, Jr.)

Buy this book on Amazon (.mobi format): http://amzn.to/2EH1lJn

Buy this book on Gumroad (PDF format):

https://gum.co/uSGwO
Powered by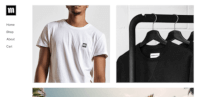 Create your own unique website with customizable templates.